Chipping and Mulching SERVICES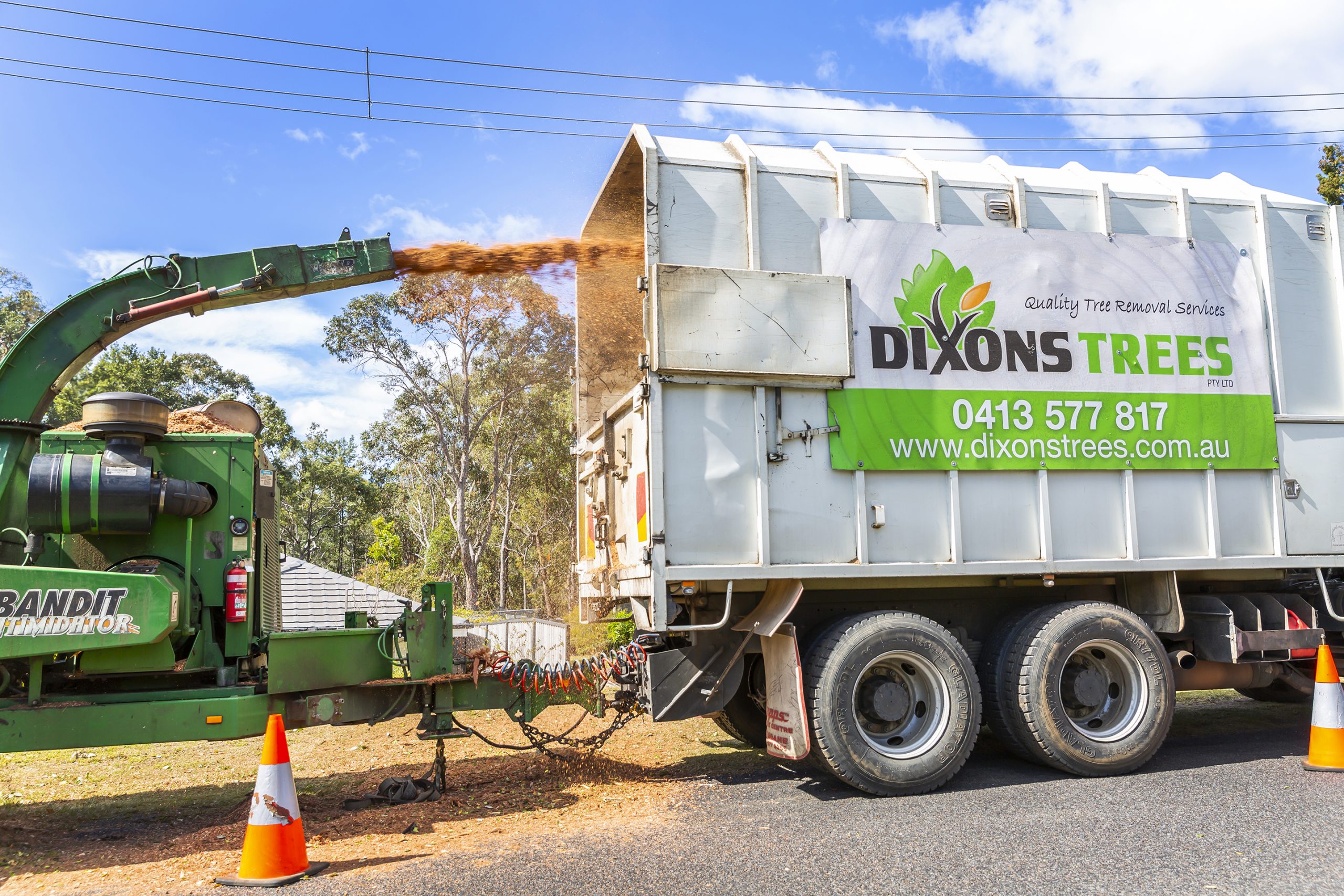 What are Chipping and Mulching Services?
Using chipping and mulching services is the best way to re-use a removed tree and turn it into a valuable organic fertiliser for your garden. Chipping is the reprocessing of untreated timber, removed trees, branches and stumps which produces woodchips that can be used for surfacing your garden. The type of the woodchips depends on the type of the woodchipper machine used and the type of the tree from which they are produced.
Mulching is a faster and more ecological way of clearing unwanted vegetation from your land. It puts the nutrition back into the soil while reducing waste. It is a low-maintenance landscape material and can be produced from stump grinding, tree removing and other arborist operations. Trees and branches can be chipped on site and promptly reduced to woodchips. Mulch made of woodchips can be used in garden beds and under trees and lasts longer.
Why Do You Need a Mulching Services Provider?
Mulching helps the eco-system of your garden by conserving the moisture, moderating the soil's temperature, preventing erosion and reducing weed growth. It helps your trees and plants grow better by slowly decomposing and releasing nourishing elements into the soil. Adding mulch aids with loosening of compacted soil by dissolving gradually into an organic matter and improving the soil's texture. It prevents tree trunks or plants of being damaged while edge trimming or lawn mowing.
Mulch can also be used under plants, shrubs and for surfacing in large areas. It not only helps the vegetation to thrive but also enhances its natural look. Water can easily penetrate the soil and moisture is retained in depth. This way you benefit from reducing your water and energy costs as well.
Chipping and mulching is good for your garden and good for the environment!
Why Choose Dixons Trees Services?
We are a Blue Mountains based provider of chipping and mulching services in Sydney. The friendly and professional crew at Dixons Trees has experience in all aspects of tree removal. We make sure that all our staff have White Cards (Workplace Health and Safety General Induction) and our tree crew hold Dogman Tickets, High Risk Work Licenses and Truck Licenses.
Our fleet includes a large tipper truck, whole tree chippers, stump grinders, excavator, bobcat and our own crane. This allows us to efficiently and safely execute any tree-related job, from domestic to commercial. What's more, the range of equipment also enables us to access difficult areas, preserve gardens and select the safest methods of work.
We are a hard-working team and offer cost-effective solutions delivered on time. Our business is based on transparency and work done within a budget. No tree is too large or too small for us. As an environmentally-aware company, we recommend that trees that have been lopped should be re-used in nature. Chipping and mulching is a great way to do just that and we will do the job promptly and hassle-free.