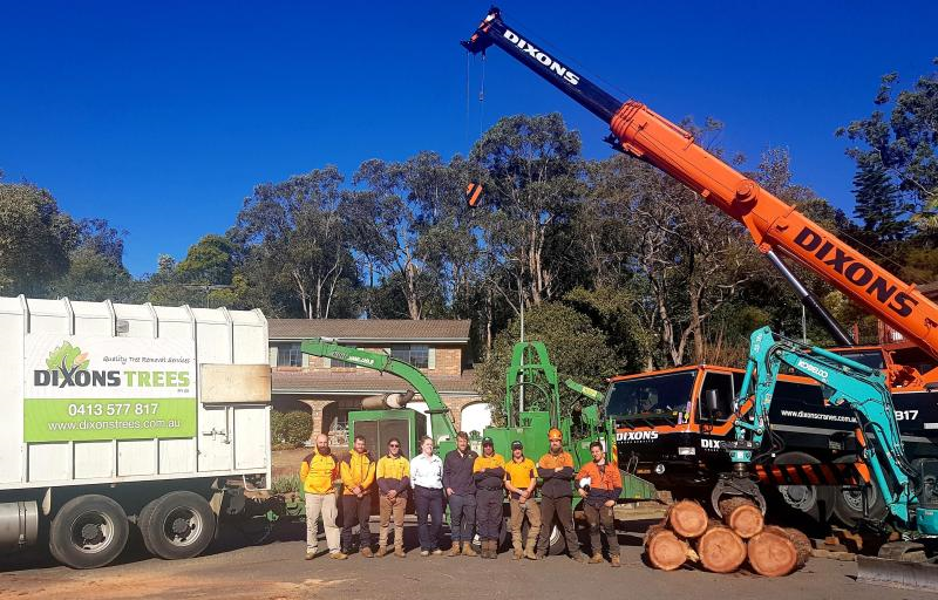 About Dixons Trees
Dixons Trees is the Blue Mountains' premier tree removal service. Our crew of professionals lead the way in efficient, thorough and cost-effective tree removal. From commercial land clearing through to backyard tree pruning, Dixons provides simple, cost-effective, and appropriate solutions to your tree management needs.
Our approach
Operating since 2009, Dixons Trees has built a reputation of being reliable, helpful and professional. Our exceptional service delivers on time and within budget.
Our fleet
Our fleet includes whole tree chippers, stump grinders, trucks and tippers, small and large excavators, elevated work platforms, skidsteers, and cranes. Our range of equipment allows us to access difficult trees, preserve gardens and vegetation and select the safest, most efficient methods of tree removal, no matter what the job.
OUR STAFF
All of our staff share the Dixons passion for quality. We ensure that all our staff have their White Card (Workplace Health and Safety General Induction) and our tree crew hold dogman tickets, high risk work licences and truck licences as appropriate. Our staff are friendly, approachable and we honestly think they are the best team around!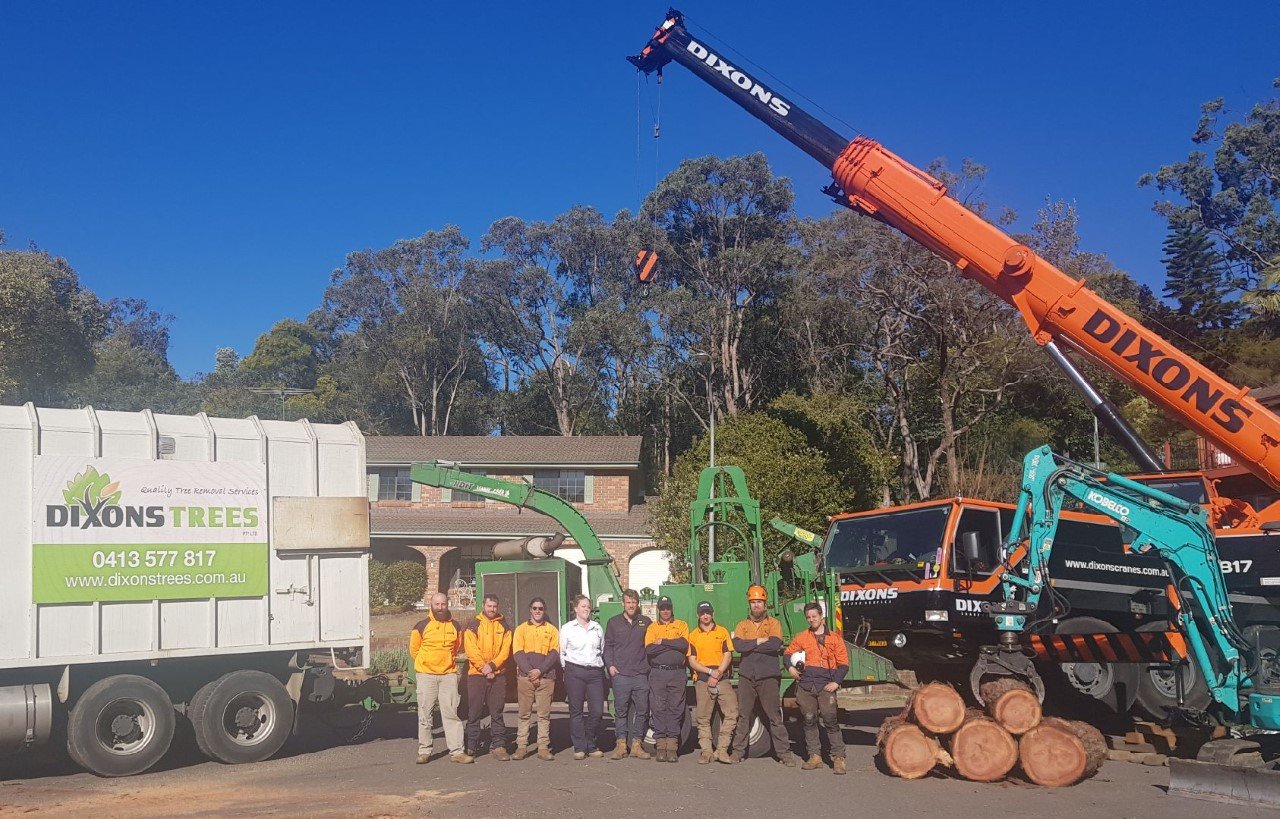 Blue Mountains & Surrounds