Get an Instant Price with our Calculators
Premium Garden Much
Need some much for your garden?
Delivery from Penrith to Mt Victoria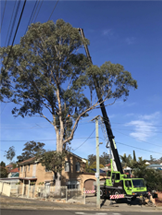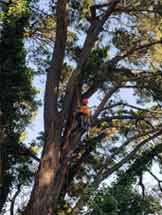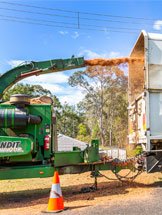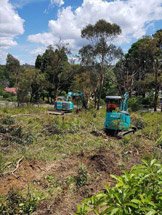 Why choose Dixons
Dixons Trees offers the safest and simplest tree removals in the Blue Mountains and surrounds. As one of the area's largest tree
removal companies our comprehensive range equipment ensures we can remove any tree. Our professional service begins with a
written quotation and finishes with your site left in excellent condition.

Get in Touch
Let us know how we can help with your Tree problem and arrange a time.
Tree Analysis
Our tree experts assess your requirements and provide practical advice.

Advice & Quote
A recommended course of action and obligation free quote will be provided.

Job Done
Our Team will attend onsite at the agreed date and time.
DIXONS TREES
Dixons Trees is the Blue Mountains' premier tree removal service. Our crew of professionals lead the way in efficient, thorough and effective tree removal. From commercial land clearing through to backyard tree pruning, Dixons provides simple, cost-effective, and appropriate solutions to your tree management needs.
Operating since 2009, Dixons Trees has built a reputation of being reliable, helpful and professional. Our exceptional service delivers on time and within budget.
Happy Customers
Rosie OC
Darrin R and the team were absolutely wonderful removing trees from our property and our neighbours. They were punctual, professional, friendly and did the job with no fuss, even navigating a challenging carport with the heavy duty equipment. Not only are they a hard working crew, but they also made the time to interact positively with my son when he played with his toy chainsaw. Darrin is one of the kindest people we have interacted with and we were impressed with everyone in the crew. These arborists know exactly what they are doing. I cannot recommend them enough, they are awesome at what they do! Wishing you all a not too hectic next few months in the mountains this upcoming summer.
Rosie OC
Mehmet M – Springwood PS
Dixons Group have successfully provided Springwood Public School with both tree and crane work, including tree removal, pruning, stump grinding and chipping in a well organised and proficient manner for several years. Our well established relationship has seen us work closely with Dixons Group, and we have always entrusted Dixons for any necessary tree work. Dixons have always  delivered their service in a timely and efficient manner. Phil and his crew have always been professional, punctual and adaptable to our needs. I have no hesitation in recommending Dixons and would be happy to discuss this further if required.
Mehmet M - Springwood PS
Springwood Public
Mitchell H – SCS
Dixons Trees have provided outstanding tree removal and management services for our business over the past 12 months. Dixons have been both fair and adaptable with their quoting, capable of efficiently handling both small and difficult jobs (mostly dangerous trees), as well as making short and safe work of larger sites, saving us time and money. Staff have been friendly and responsive, work well with our onsite safety practices and procedures and provide all paperwork as requested in a timely manner. I would recommend Dixons for tree management services big and small throughout the Blue Mountains and beyond
Mitchell H
Soil Conservation Service
Dale T
Please pass on again our thanks to all involved for their excellent work! A great job, we're really pleased with the results and appreciate everyone's hard work and efforts on-site, and also how smoothly and professionally it was all organised.
Dale T
Diane M
Please thank your amazing team for being so kind to my grandson. They did a very professional job as usual
Diane M
Phil C
Thank you and the magnificent group of workers for excellent service. Also, the assistance in the office was very helpful and professional. It was a pleasure to do business with such a professional
and efficient group. I would highly recommend to anyone who needs tree service. The equipment was first class and all the guys really knew how to do their job.
Phil C
Jil P
I would just like to express my thanks to your impressive team. These very pleasant young men did a fantastic job. Very quick, very efficient thorough and no mess. All my plants are happy and unscathed. Job well done.
Jil P
Jamie A
Phill and his crew came took down 5 trees of mine and it was a very difficult job after 3ppl turned away, Dixons came with all his Equipment he made the job look very easy and at the same time he saved all my plants and shrubs and it was in-budget. Highly recommended ?
Jamie A
Ian P
Dixons were very professional from how they quoted and the advice they shared, through to getting the job done promptly and leaving our yard neat and tidy afterwards. I was very impressed!
Ian P
Julie G
I cannot rate Dixons Trees high enough from their extremely professional work and pricing. Nothing was a problem. Fantastic job well done. Thank you.
Julie G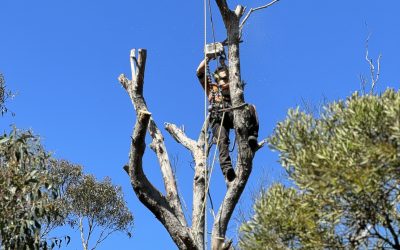 NSW National Parks & Wildlife Service recently contacted Dixons to assist with tree works at the beautiful Wentworth Falls Picnic Area in the Blue Mountains.  Dixons helped create 'habitat stag trees' which is when all branches from a dead tree is removed to...