Why choose Dixons
Dixons Trees offers the safest and simplest tree removals in the Blue Mountains and surrounds. As one of the area's largest tree
removal companies our comprehensive range equipment ensures we can remove any tree. Our professional service begins with a
written quotation and finishes with your site left in excellent
condition.
DIXONS TREES
Dixons Trees is the Blue Mountains' premier tree removal service. Our crew of professionals lead the way in efficient, thorough and cost-effective tree removal. From commercial land clearing through to backyard tree pruning, Dixons provides simple, cost-effective, and appropriate solutions to your tree management needs.
Operating since 2009, Dixons Trees has built a reputation of being reliable, helpful and professional. Our exceptional service delivers on time and within budget.
Happy Customers
Jamie A
Phill and his crew came took down 5 trees of mine and it was a very difficult job after 3ppl turned away, Dixons came with all his Equipment he made the job look very easy and at the same time he saved all my plants and shrubs and it was in-budget. Highly recommended ?
Jamie A
Ian P
Dixons were very professional from how they quoted and the advice they shared, through to getting the job done promptly and leaving our yard neat and tidy afterwards. I was very impressed!
Ian P
Julie G
I cannot rate Dixons Trees high enough from their extremely professional work and pricing. Nothing was a problem. Fantastic job well done. Thank you.
Julie G
Wayne P
Prompt quoting, on time for the work and amazingly efficient and safe with courteous friendly workers…the team removed a very tall pine threatening the house. Highly recommended for any job!
Wayne P
Jade G
So grateful we found Dixons Trees we called Phil he quoted and even sent out the council paperwork to us making it so easy. Once we accepted the quote his boys were out the same week. They did an amazing job and left behind very little to no mess even with the stump grinding. Thank you so much guys we will definitely be recommending you to all the boys…
Jade G
Lorraine C
We had four huge trees cut down and removed by them. The guys were amazing and extremely professional. They were fascinating to watch the way they all worked together, even before the boss arrived. We could not have picked a better company for the job. We have no hesitation in recommending them for any tree removal work. Thank you Phil for your very hard working team of young handsome men, much appreciated.
Lorraine C
Roger D
Thank you to Phil and team for the outstanding manner in which our trees were removed. On-time, on budget and garden left neat and tidy. This is the second time I have used Dixons Trees so none of this comes as a surprise.
Roger D
Darren D
Had two very large trees blown down in the high winds Sept19. Phil was Very Professional. Highly recommend Phil and the team at Dixons. Well priced, on time, cleaned up after the job.
Darren D
Steve K
Dixons Trees are extremely professional and did a fantastic job at my house removing 7 trees! highly recommend
Steve King
Tracy C
Thank you for a fantastic job! Quoted within half an hour of my phone call. On-time, efficient, friendly and always communicated what was happening. Very affordable. Definitely using you again.
Tracy C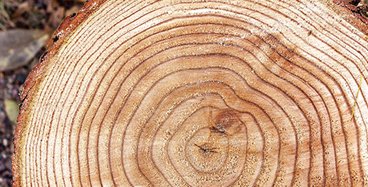 Unfortunately, one of the most common side effects of tree removal is an unsightly view of the stump it once grew from. If you've ever had a tree removed, you'll know that cutting the tree down and mulching the waste is the easy part. When it comes to the remaining...